← Go back Home
Cop Academy
You can download the game here for free!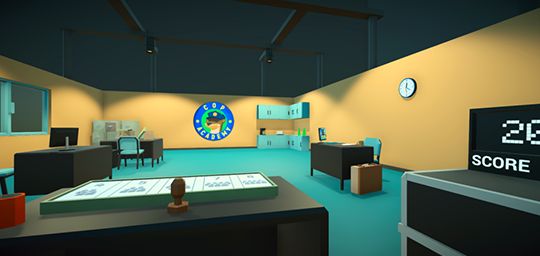 Cop Academy is a multiplayer VR game in which two teams battle. Each team sends their players one by one to take part in challenges to earn points,and make their team win!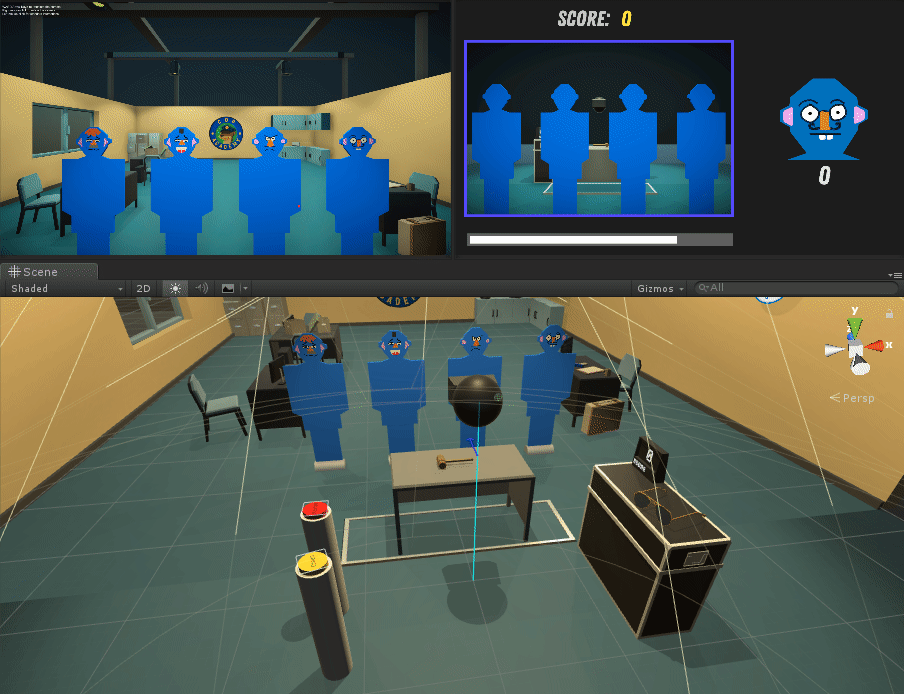 Each minigame requires concentration and communication between the VR player and his non-VR team. In total, there are 8 unique minigames.

The game is available on Steam since March 2019.
The game is made on Unity for the HTC Vive.

Trailer & Gameplay
---
My role
Lead Game designer
I have managed the direction of gameplay, and the creation of micro games.
My mains challenges were to understand how to design in VR and how to create micro-games (each lasting 20 seconds) easy to understand and fun in the world of police.
We experimented on the VR, to control our new devices, by quickly making small prototypes on Unity.
After this we made 2 team with one game designer and one programmer to make the micro-games to have a good workflow. Thanks to this we made 8 polished micro-games in 4 months in our free time. I also learn to work with programmers and to understand how they see the game-design and their approach to make video game.
We also took up the challenge of making a totally silent game. So I work on easy to understand tutorial with only images.
Community Management
I took care of communication around the game and community management with a facebook page and a twitter. The game is going to be released on Steam so we have to building a community and making our game be know.
I build the strategy communication around the fact that no many people have the HTC Vive so we turn our communication to target the game developer and people who loved new technologies like VR.
However, because of our time consuming development we were not able to achieve the communication we wanted.
Technical Support